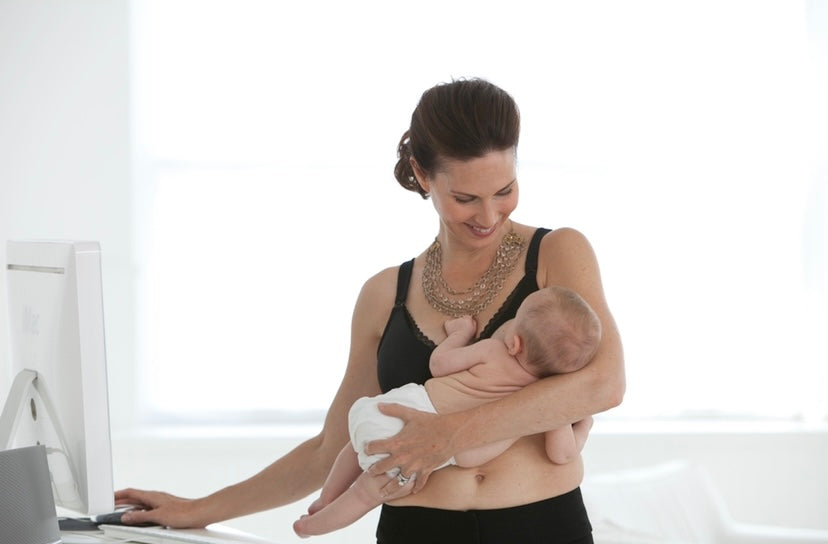 Telehealth for your lactation care? We have asked a lactation consultant!
 Stephanie Cleary is an International Board Certified Lactation Consultant (IBCLC). She works with families through her own private practice, Greenwich Lactation Services, as well as Valley Pediatrics of Greenwich. She is also the current president of the Tri-State Breastfeeding Association, a La Leche League leader, and the Area Online Coordinator for La Leche League of Connecticut:
 In the midst of the global Covid-19 pandemic, we have all turned to virtual video communication platforms in some way or another – whether a family reunion via Zoom or remote work over Google Meet. But what about medical care providers? 
Telehealth, defined by the Health Resources Services Administration as "the use of electronic information and telecommunications technologies to support long-distance clinical health care," is a burgeoning field which accelerated rapidly in the wake of Covid-19. In fact, a study by the CDC estimated that telehealth visits during the last week of March 2020 were up 154% over March 2019 levels – likely related to pandemic policies and public health guidance. 
Perhaps we can imagine speaking with a therapist over Skype, but it may be more difficult to picture "hands-on" medicine in the virtual format. And what about lactation support? While there are certainly perks to an in-person office or home visit with a lactation consultant, don't be too quick to write off telehealth.
I have been a lactation consultant for over seven years, and I will admit that I was initially skeptical about virtual appointments. Now, after virtually counseling hundreds of patients over the past nine months, I'm sold on the efficacy of telehealth.
I'm able to see new clients more quickly and from anywhere in the world. Beyond clients from my home state of Connecticut, I have worked with mothers from New York, New Jersey, Florida, and Arkansas. 
My clients often comment on how easy it is for them to hop onto a Google Meet meeting rather than drive to an office space with their newborn baby, while I have appreciated a break from travelling to my clients' homes. 
And importantly, insurance companies have caught on. I am an in-network provider with Aetna, United Healthcare, Oxford, Emblem Health and GHI – all of which have been covering virtual appointments. 
Of course, I will be excited to return to home and office visits – but for now, given that telehealth reduces the risk of disease transmission, I'm proud of the quality of care I deliver to my clients, even if it's through a screen.
To all new and growing families: consider telehealth for your lactation care!
Stephanie Cleary, IBCLC, RLC
International Board Certified Lactation Consultant
203-340-1113
stephanie@greenwichlactation.com
greenwichlactation.com