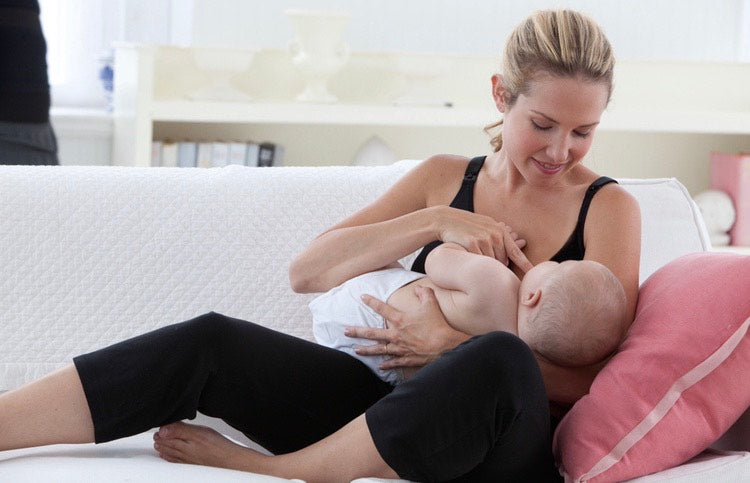 Sleep Training
Self-Care for Nursing Moms During Covid-19
Sleep Training!
By Natalie Nevares, Mommywise Founder
If you're expecting or have a baby during the novel coronavirus, an extra layer of anxiety is probably keeping you awake at night. I mean, it's scary enough to come home with a newborn, but in the middle of a global pandemic? Fuggedaboutit, as we say in Brooklyn.
Now more than ever, your body needs rest, healthy food, and a strong immune system. Everyone tells you to sleep when the baby's sleeping, but how is that even possible? What if your baby needs YOU to sleep, and you're on call 24/7? What if you've tried several methods, but ended up back where you started?
If you're worried that you'll never sleep again, read on…
I have good news: Your baby can sleep through the night sooner than you think.
My team and I have been helping parents sleep train their babies in their homes for over 10 years, so I know a few things. I have first-hand evidence that all healthy, thriving babies can sleep 10-12 hours through the night starting from 10 weeks - even exclusively breast milk-fed babies! (That's not the case for all babies, but this is how to determine the best age to sleep train your baby.)
More good news: professional sleep training support is readily available.
The challenge? Finding the right support for you. There are thousands of baby sleep consultants and sleep training methods online, packaged for every budget and parenting style.
As with all products and services, not all are created equally, and you usually get what you pay for.
You're clearly a savvy consumer if you found your way here, so keep up the good research before investing in sleep training help! (Pro tip: Read online reviews).
Like Glamourmom is to nursing tanks, Mommywise is the OG real-deal. I personally developed the first and only sleep training method exclusively tailored for your baby in real time by a baby sleep expert, in the comfort of your home.
In order to serve more families during these troubling times, we have a new VIRTUAL offering, and it's been incredibly effective. We can now work with anyone, anywhere as long as they have a smart monitor like Nanit or Miku. Same top-shelf service, same results, guided by the best of the best, in real time - just safely through screens!
Most importantly, we want to help, here's how we're making it more accessible:
Glamourmom fans, mention GLAMOUR200 for $200 off any Mommywise package
Special discounts are available for healthcare workers, educators, and first responders
Sleep training services are HSA/FSA eligible (check with your administrator)
To learn more, or reconnect with your pillow NOW, sign up for a complimentary sleep assessment right here.
Meanwhile, stay healthy, stay safe, and hug your pillows!